David Kilgour, Member of Parliament
for the southeastern area of Edmonton, Alberta
May 1979 until January 2006:
Archived Headlines on David's Speeches:
"Principled Leadership" David's talk at Ivey Business School, London
(April 5, 06)


BUILDING BETTER BRIDGES BETWEEN FAITHS ESSENTIAL FOR WORLD PEACE, Remarks by Hon. David Kilgour At Fundraising Dinner of Edmonton Interfaith Council etc., Fantasy Hotel, West Edmonton Mall, Edmonton, May 4, 2003


"African Challenges and Darfur" David's Talk to Oklahoma City University Law School (March 21, 06)


Canada's Dismal Record in the Fight to End Poverty by David Kilgour and Paul Buré, Embassy Magazine (December 21, 05) (Writer's note: the correct figure for the number of Canadians signed onto the Make Poverty History campaign is 280,000)

Ending the Darfur Genocide Text for speach at Queens Park rally, Toronto, (April 06, 06).

Canada's Continuing Acquiescence in Genocide Press Conference, Calgary (December 30, 05)

Towards a Democratic Iran Conference on Democratic Change in Iran, Toronto (December 17, 05)

Some Thoughts on Constituency Representation: 26 years and still learning, By David Kilgour to The Study of Parliament Group, House of Commons, 9 December 2005



Canadian Policy in Africa: A Failure of Political Will Carleton Univ. Ottawa (November 29, 05)

Congress of Congolese-Canadians (CCC) Media Release (November 28, 05)

The Word is Genocide by David Kilgour, Ottawa Citizen (November 25, 05)
Publications
New book on pillaging of Falun Gong organs in China to be published in November by David Matas and David Kilgour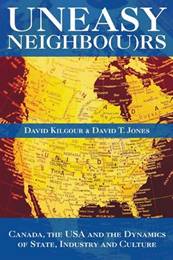 David's September 2007 book (co-authored with David T. Jones): Uneasy Neighbo(u)rs: Canada, the USA and the Dynamics of State, Industry and Culture. Click here for the book reviews.
David's 1990 book about regional alienation in Canada. Click here to view the complete text.
David's 1994 book about a Russian trained spy in Canada. In 2004 he receives Canadian citizenship. Click here to view the complete text.
David's 1988 book about Western Canada. Click here to view the complete text.
David's chapter on Alberta in Canada: The Millennium Series. Click here for the complete text.