David Kilgour, Member of Parliament
for the southeastern area of Edmonton, Alberta
May 1979 until January 2006:
Archived Headlines on Darfur Issues:

Exhausted Sudanese mother and her seven children arriving at a refugee
camp in Eastern Chad. by: Mark Brecke
Too little, too late for Darfur: Belated and hedged, the UN's latest resolution will make little difference to Khartoum's genocidal ambitions, By Eric Reeves, The Guardian (online), August 3, 2007


Unresolved: China's Feigned Support for Darfur, By Eric Reeves, The New Republic (online), August 2, 2007
The Meaning of Khartoum's Suspension of Humanitarian Access to Darfur: Eric Reeves, June 28th, 2006




Saving 'lucky ones' in Darfur: John Morlino | Special to the Sentinel, May 30, 2006


Darfur: Lost Boy in Sudan: June 10, 2006, Roxana Olivera


"Scream for Darfur" - Rally at Queen's Park, Toronto (April 30th, 2006)


"The Joanna Gaultieri odyssey in summary" by Jana Seijts


Comment: Just Watching, by Philip Gourevitch, The New Yorker


Bringing an end to the Nightmare in Darfur OP-ED, Embassy (May 03, 2006).


Ending the Darfur Genocide Text for speach at Queens Park rally, Toronto, (April 06, 06).


Canada's Continuing Acquiescence in Genocide Press Conference, Calgary (December 30, 05)


Children Within Darfur's Holocaust by Eric Reeves (December 23, 05)


The Sudanese government's view Ambassador of Sudan, Embassy Magazine (December 21, 05)


Khartoum Triumphant: Managing the Costs of Genocide in Darfur Eric Reeves (December 17, 05)


Sudan is burning; Canadians should care by John Lewis, www.rabble.ca (December 12, 05)


Lawyer takes on China's 'unwinnable' cases by Joseph Kahn, The New York Times (December 12, 05)


Does 'Never Again' Mean Anything? Embassy Magazine (October 26, 05)

Publications
New book on pillaging of Falun Gong organs in China to be published in November by David Matas and David Kilgour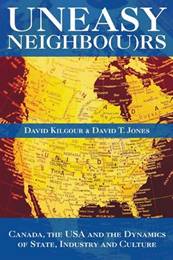 David's September 2007 book (co-authored with David T. Jones): Uneasy Neighbo(u)rs: Canada, the USA and the Dynamics of State, Industry and Culture. Click here for the book reviews.
David's 1990 book about regional alienation in Canada. Click here to view the complete text.
David's 1994 book about a Russian trained spy in Canada. In 2004 he receives Canadian citizenship. Click here to view the complete text.
David's 1988 book about Western Canada. Click here to view the complete text.
David's chapter on Alberta in Canada: The Millennium Series. Click here for the complete text.